American Stage Fills the Night Air with Hairspray
American Stage's Gala Under the Stars brought 600+ VIP attendees to Demens Landing on the St. Pete waterfront for an eventful evening of food, drink, fund raising, auctions, prizes and the opening of this year's outdoor production, Hairspray.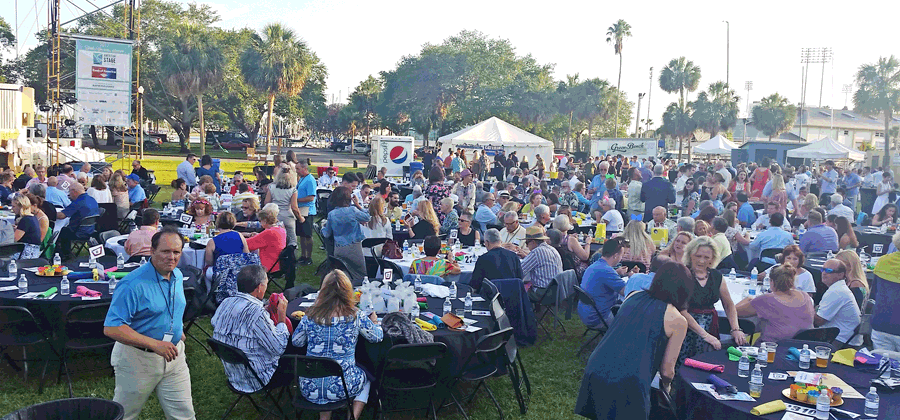 With so much to do and so many people in attendance, Bayprint was charged with providing event signage that helped attendees find their marks.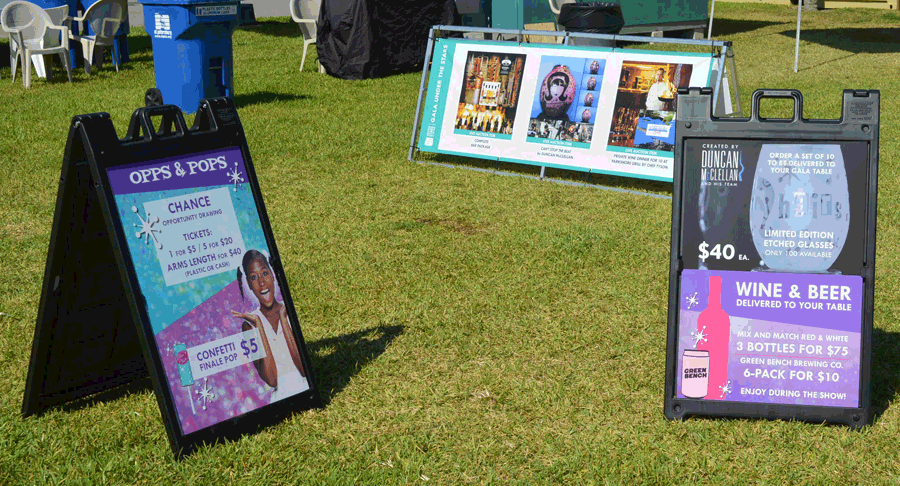 The annual Gala Under the Stars is always one of our favorite events, and this year's lived up to the promise of being a fun and entertaining evening. Before the show, I even got to hobnob with American Stage's Producing Artistic Director, Stephanie Gularte, who was showing off her bee hive.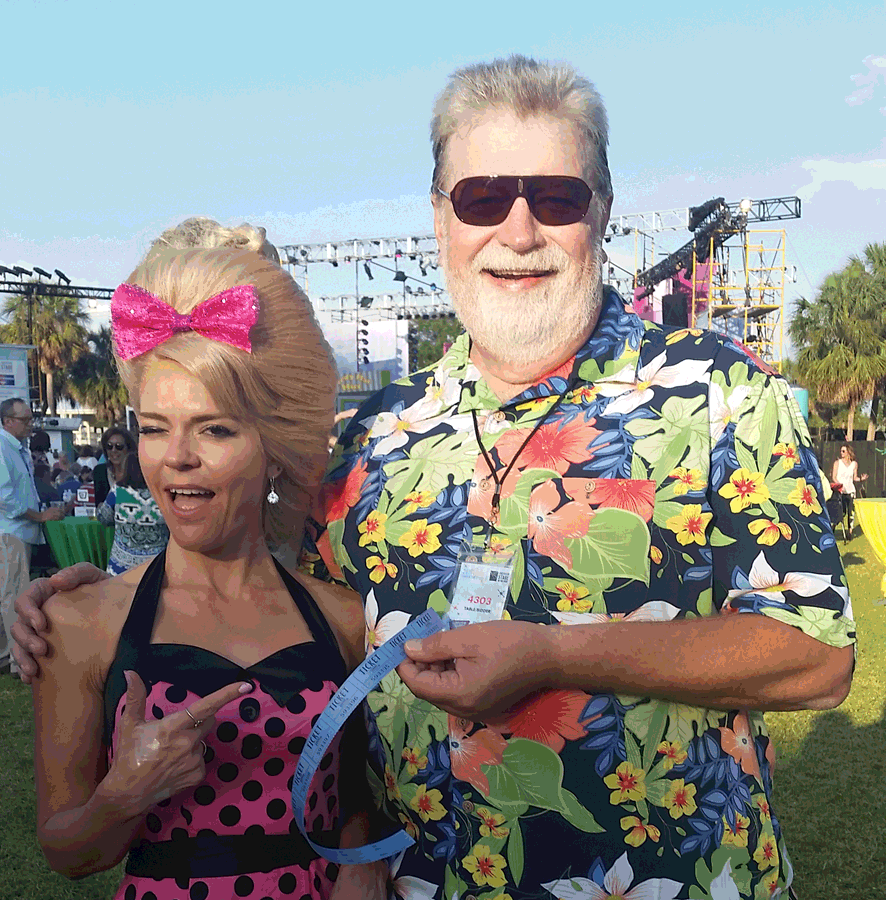 No doubt this photo made all the other "Hons" in attendance a bit jealous.
As in years past, Bayprint also worked a bit of theatrical magic by producing scenery for the production, thanks to our wide format color printing capability. Below are three of the pieces produced by Bayprint.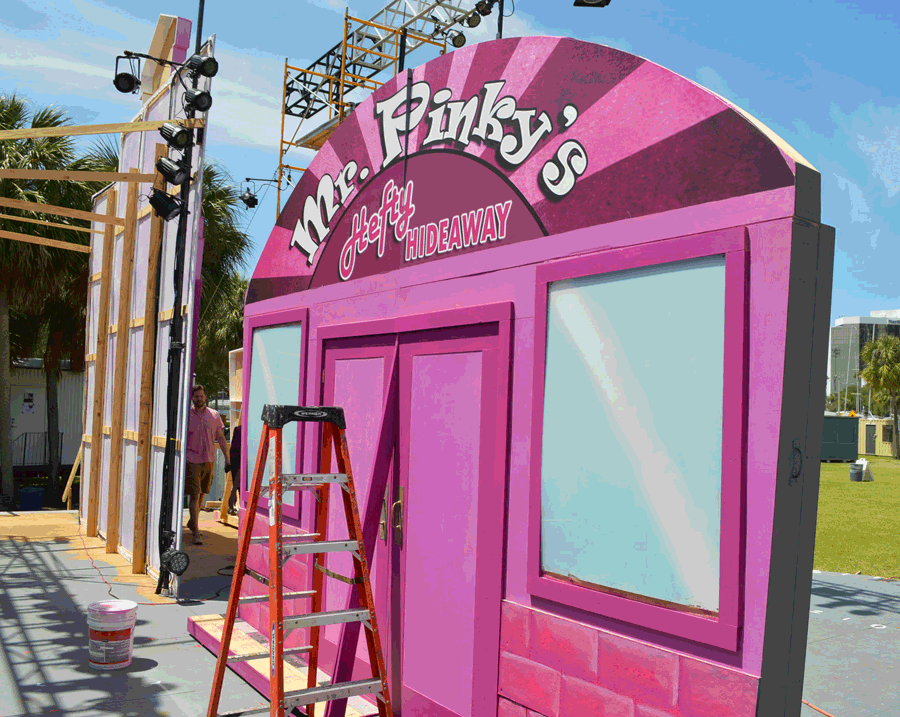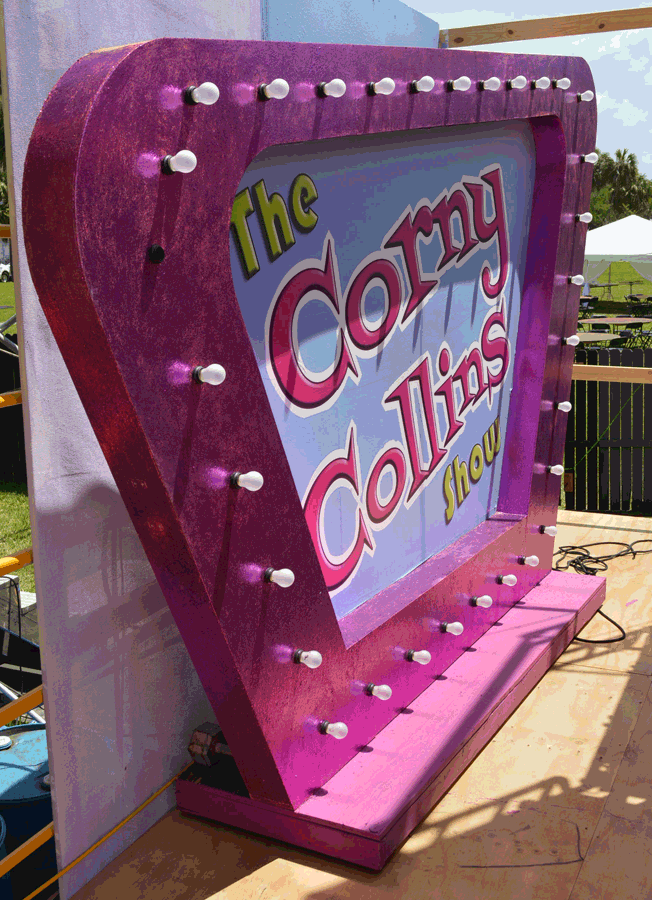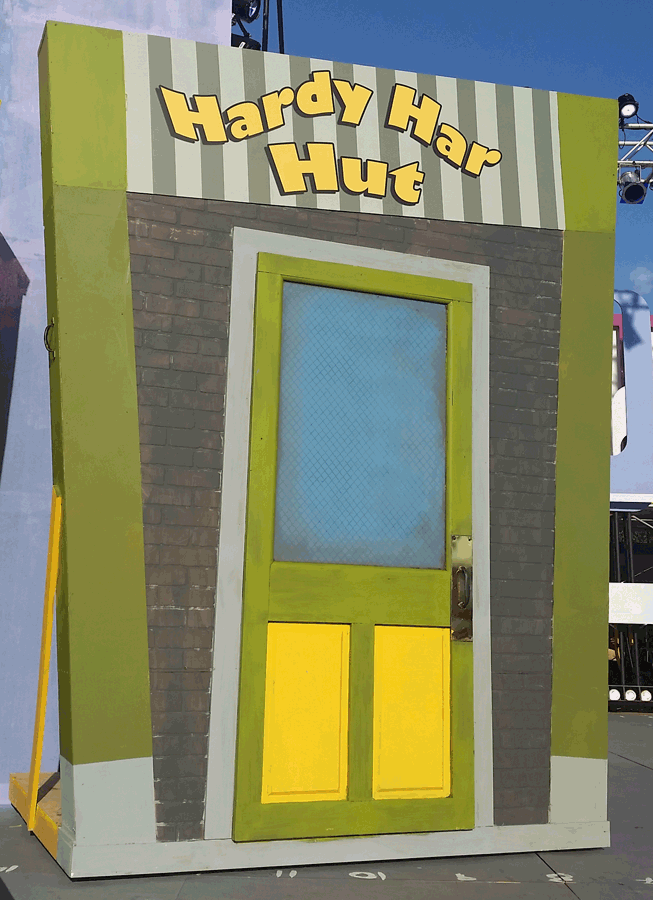 Put them all together, as designed by American Stage, and you've really got quite a stage.
Hairspray runs through this coming Sunday, May 14th at Demens Landing. It's an awful lot of fun. Catch it if you can.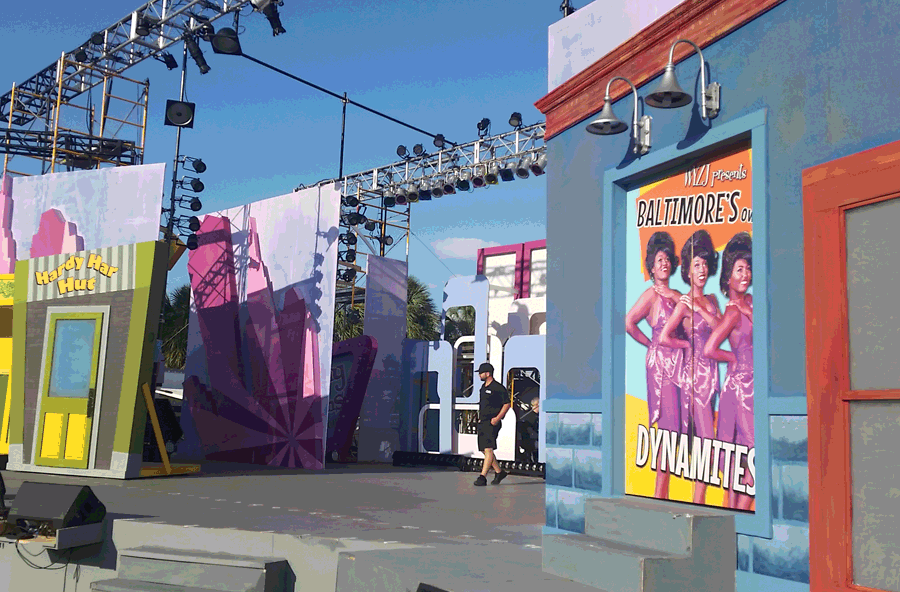 Essentials
Who: American Stage
What: Gala Under the Stars
Where: Demens Landing on the St. Petersburg waterfront
When: April 21, 2017
Why: Fund raising and opening of Hairspray
What Bayprint did: Wide format color printing of numerous scenery pieces and event signage
---
Thanks for the kind words!
Worked with Al and Nancy for over 20 years through banking and financial career and civic and charitable organizations.....
Great Staff.......follow thru........and commitment to excellence!
Mickie Breen, ReVive Skincare
---
When dependability matters, count on Bayprint for picture perfect products to promote and market your business.