Lithuanian Consulate in NYC Marks 90th Anniversary with Exhibit
Here's a story that is very near and dear to me that, somehow, got lost in all the chaos surrounding the holidays.
On December 12, 2016, the Consulate General of the Republic of Lithuania in New York marked the occasion of its 90th anniversary by opening a timeline exhibit that displays consular activities since 1923.  The Consulate opened in 1926.
Here is the official invitation.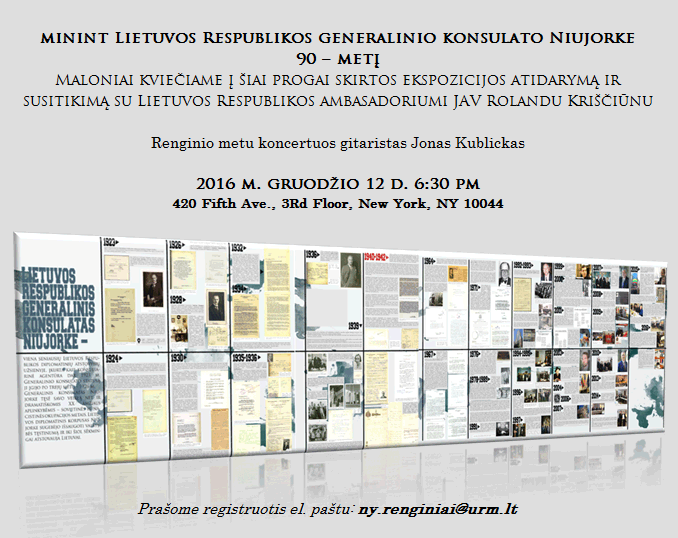 You may be thinking, "I bet Bayprint printed the invitation." That's a good guess, but it would be incorrect. Actually, Bayprint printed the entire exhibit.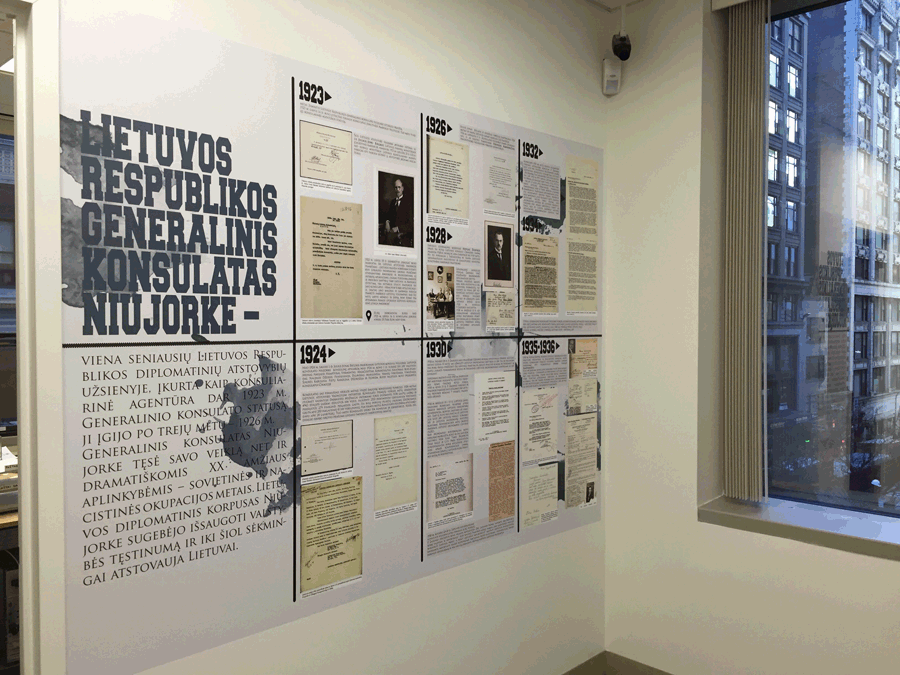 The timeline begins on one wall of the Consulate offices, continues on the wall opposite, and then turns a corner and extends along a corridor. Visitors see details of the Consulate's activities from 1923 through 2016.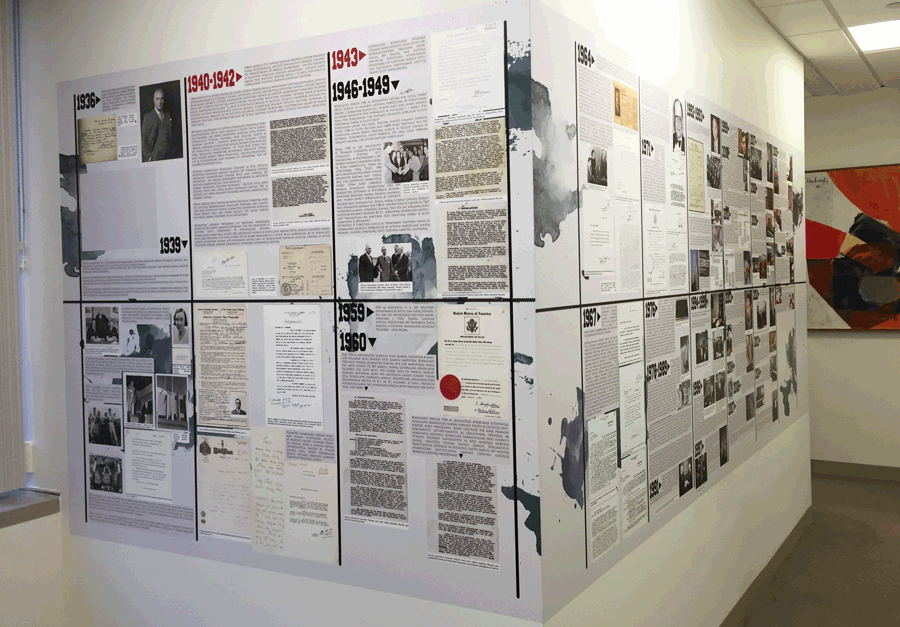 The graphic prints were designed by the Consulate staff in New York, printed by Bayprint, and shipped to New York, where they were professionally installed before the opening ceremony.
Rolandas Kriščiūnas, Ambassador of the Republic of Lithuania to the United States of America, was in attendance. Music was provided by guitarist Jonas Kublickas.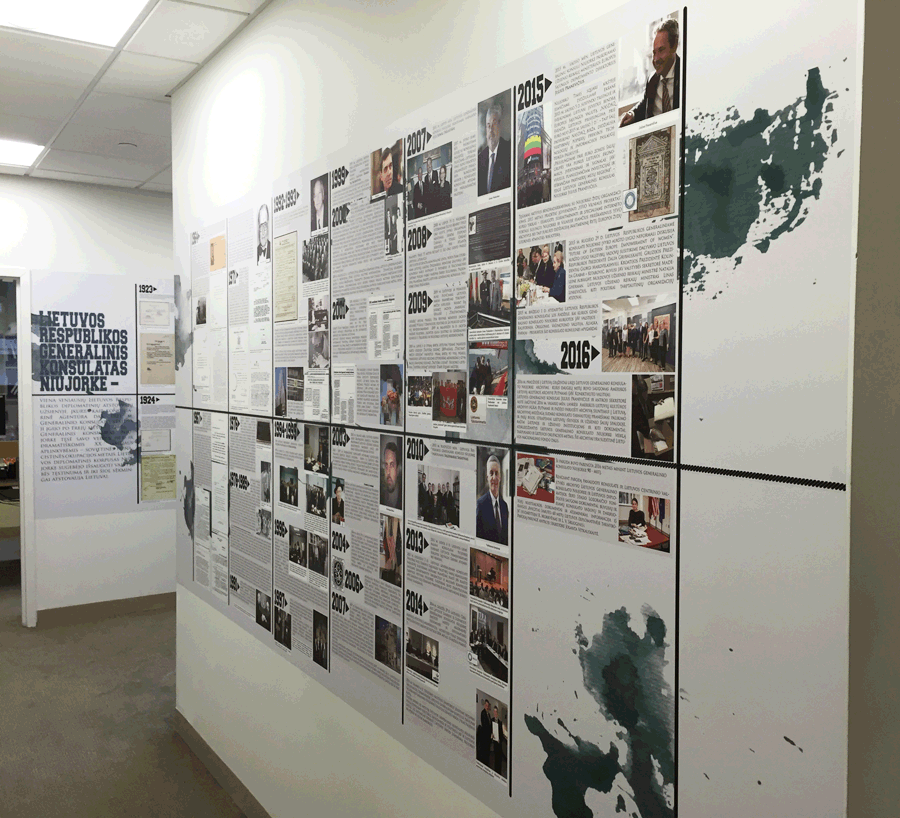 As a proud American of Lithuanian descent who has served as Western Florida's Honorary Consul to the Republic of Lithuania, reporting to the New York Consul General's office since my appointment in 1999, I can assure you that this project was very important to me.
And I'm happy to say that the Bayprint team came through, as always.
Essentials
Who: Consulate General of the Republic of Lithuania in New York
What: Celebration of the Consulate's 90 years
Where: 420 Fifth Ave, NY, NY
When: December 12, 2016
What Bayprint did: Printed museum-quality graphical timeline of consular activities since 1923
---
Thanks for the kind words!
Our new employee was very pleased with the quality of his business cards. The ordering process was very easy & the business cards were received very quickly. Thank you!
Andrea Girdler, Northeast Underwriters
---
When dependability matters, count on Bayprint for picture perfect products to promote and market your business.