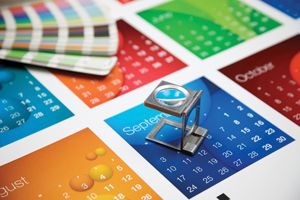 Bayprint specializes in working with established and emerging businesses that have ongoing printing needs and with whom we can develop a strong working relationship over time.
If you've never worked with Bayprint before, you may be surprised by the level of service available from a local printer.
We are happy to work with marketing managers who have a limited understanding of what goes into printing different varieties of perfect products
We will show you what you need to know and shepherd your project through to completion
Before we get started, we will review your project with you thoroughly so you know what to expect
If problems arise, we will help you work through them. You will never feel abandoned
Communication is key. Bayprint will keep the communication lines open so you will always know where your project stands and what's next
Our client center will make it easy for you to upload a file, place a new order, and even add business card details for new employees
The more we work together, the more our relationship will grow and strengthen. Soon, you'll experience complete peace of mind whenever you have a print project, because you will be sure you can count on Bayprint.
Click here to take a look at some of the clients we work with today.